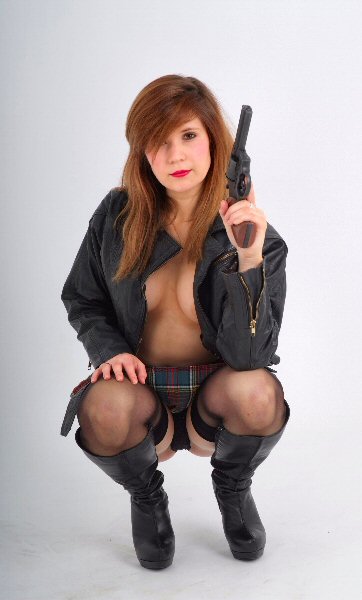 This leather clad lovely truly loves to wear leather as she plays with her loaded revolver. TRUE leather lovers like us need someone to tease and titillate and excite us as seen in this small sample taken from our members Gun Galleries. All our ladies wear leather, not just tight pants, but lots of lovely variations. A true leather site. No PVC or Latex pretending to be leather.

You will only see these, and pictures like these at Leather Fixation.

All pictures and video guaranteed 100% UNIQUE.
Meet all the other ladies too and all the variety we know you love at Leather Fixation.